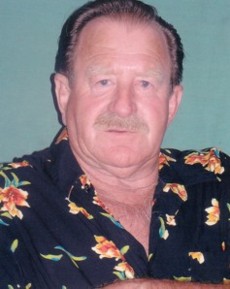 Born on September 26,1939 to O.J. and Verna Guidry Thomassie, "Skeeter" was raised in Marrero, Louisiana and attended both Marrero Jr. High and West Jefferson High School. "Skeeter" has been a musician for 56 years playing guitar, bass, piano, and organ.
In 1958, "Skeeter" was drafted into the Army, served in Korea, and won 1st Place in a USO Talent Show and went back to Korea in 2003 to entertain the troops.
In his musical career he has played with such bands as: "The Eight Tones," "Green Valley Playboys, "Joe Barry & The Doucet Brothers," "The Starlighters," "Country Swingers," "Connect Four," "Boogie Band," "The Chevelles," "The Chiffons," "Skeeter's Swamp Pop Band," "Kool Knights," (with Dan Ory, played various retirement homes), "Cajun Brass," and "The Hot Sauce Band."
During the last almost 6 decades, "Skeeter" has played numerous clubs, dance halls, festivals, KC and American Legion Homes all across the Westbank area. Some are still around today and some have left us with great memories of good times, namely: Tee Lee's, The Raven, Welcome Inn, Stage Coach, College Inn, Keyhole, Larry's On The Hill, Swamp Inn, Fireman's Hall, Canal Bank Inn, Mona Lisa., Tahiti Club, Orchid Lounge, Moulin Rouge, Robert E. Lee, Junkyard, Tip Top, Friendly Inn, Midway, Rose Room, Scorpio, Jose's Cantina, Moonlight Inn, Mel's Villa, La Petit (in Harvey Bowing Alley), Buzzard Inn, Cellar Club, Bat Cave, Suburbon, Silver Eagle, Lantern Club, Round Table, Joy Lounge, Down The Hatch, Buhler's Lounge, Wu Du, Lamplighters Club, Tropicana Lounge, 509 Club, Pierre's, Pirate's Cove, Laftite Grill, The Point, Fuzus, Blue Bayou, and Martin's Lounge.
Presently, "Skeeter" lives in Lafitte, Louisiana with his wife of 47 years, Suzanne Primeaux Thomassie, and they have raised 3 children.
It's been a long time coming, but "Skeeter" has been vigorously working on his first CD which should be out soon. It will include some country, swamp pop, oldies, classic standards, and a couple of original tunes written by "Skeeter." For those of us who know and have been entertained for the last several decades by "Skeeter" look forward to this new CD of one of the Westbank's favorite musicians.